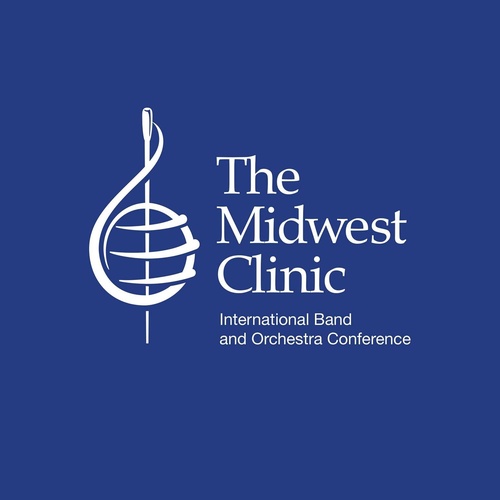 Midwest Clinic 2017
December 20–23, 2017
Booth 1137
McCormick Place
2301 S King Dr.
Chicago, IL 60616
United States
The Midwest Clinic International Band, Orchestra and Music Conference each year displays top ensembles throughout the music conference to showcase the newest ideas and talent. From students to professionals, performers have a chance to exhibit their talents to a supportive and enthusiastic audience with an interest in furthering music education. Each band and orchestra conference is unique and offers attendees the most up-to-date music styles and education techniques.
For more information, visit midwestclinic.org.
Directors, stop by our booth to grab your VIP Insider Pass and take advantage of these amazing benefits!
20% discount on all booth purchases
Entry to win a classroom set of Sound Innovations
Complimentary ice cream and coffee at Alfred's Ice Cream Shop on Thursday, 12/21 1:30–4:30 p.m.
We've partnered with MakeMusic to offer you even more! Click

here

to enter to win a Chromebook and a $50 Alfred Music gift card and to see all of MakeMusic's events at the 2017 Midwest Clinic.

To hear a playlist of titles performed at Midwest, visit alfred.com/mwplay.

To view the score and purchase titles performed at Midwest, visit alfred.com/mwperformed.

<! -- NEW SECTION -->
Wednesday, December 20
10:30 AM – 11:30 AM
Product Showcase Room - Exhibit Hall
Sound Innovations: A Complete Curriculum For Band
Chris M. Bernotas and Robert Sheldon
The most comprehensive method available, you can teach beginners through the collegiate level with the same approach, including the subtleties of critical listening for tone, intonation, blend, and balance. All Sound Innovations® books promote understanding with solid pedagogy and a clean and uncluttered page layout. Foster more effective practice with MasterClass videos and audio tracks integrated throughout the entire method, not retrofitted to it. NEW! Introducing SI Online: adjust the pacing and focus of your teaching any time during the semester with the supplemental resources, additional repertoire, and streaming video and play-along media for Book 1 & 2. The authors will discuss Sound Innovations Book 1 and 2 and Ensemble Development for Young, Intermediate, and Advanced Concert Band
Wednesday, December 20
12:00 PM – 1:00 PM
W184
ORCHESTRAL BOWINGS: Connecting the Technical with the Expressive to Achieve Superior Performances
Jim Palmer
This session will present the pedagogy behind a variety of bow strokes in orchestral setting. Using a demonstration group, the presenter will demonstrate the techniques and apply various bowings to the repertoire.
Wednesday, December 20
1:15 PM – 2:15 PM
W179
Enhancing the Ensemble Experience Using Composer Skype Sessions
Ubiquitous and easy-to-use video teleconferencing technology has created a wonderful opportunity for directors to bring their students into meaningful contact with composers whose music they perform…virtually! This session - featuring media from composer Skypes; quotes from directors, students and composers; a standards-aligned, model lesson plan; and an explanation of the technology involved - will demonstrate the many benefits of, and logistics for, running a successful Composer Skype session.
Wednesday, December 20
2:30 PM – 3:30 PM
W187
It's all About the Sound: Developing Beautiful Tone and Articulation from the First Rehearsal
Producing a beautiful sound is one of the most important concepts in string playing. This interactive lecture demonstration will cover tone production concepts and teaching sequences of major string pedagogues of the last century. Major concepts and sequences of tone production and articulation will be defined and discussed as well as practical ideas to develop and refine an individual's tone or an ensemble's sound.
Thursday, December 21
1:00 PM – 2:00 PM
W186
Selecting String Orchestra Repertoire
Bob Phillips
During this panel presentation, composer/educators Deborah Baker Monday, Brian Balmages, and Bob Phillips will speak candidly about the creative process. Questions include commissioning, writing for various grade levels, and what makes a great piece. Each panelist will also tell us what their most influential string pieces have been for them as a composer and as an educator; and what their favorite pieces are for beginning, intermediate and high school groups as well as guest conducting pieces.
Friday, December 22
4:00 PM – 5:00 PM
W184
TEACHING INTONATION CREATIVELY FOR STRING ORCHESTRA
Kirk D. Moss, PhD
Teaching Intonation Creatively for String Orchestra is a demonstration of very specific strategies to refine intonation in string orchestra or private studio settings. Participants will form a lab orchestra to experience innovative techniques and exercises within an expressive and musical context. Bring an instrument!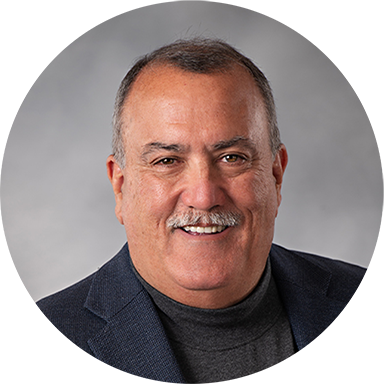 Bob Phillips
Bob Phillips, pedagogue, composer, teacher trainer, and conductor, is renowned as an innovator in string education, large group pedagogy, and alternative styles. He has presented clinics throughout North America, Europe, and Australia and has authored over 200 works for orchestras and bands, and 25 book series including Sound Innovations. During his 27 years of teaching, Bob built a thriving string program and was elected "Teacher of the Year" nine times by national, state, and regional associations. He has served as president of ASTA and in 2013, Bob was inducted into the University of Michigan School of Music Hall of Fame.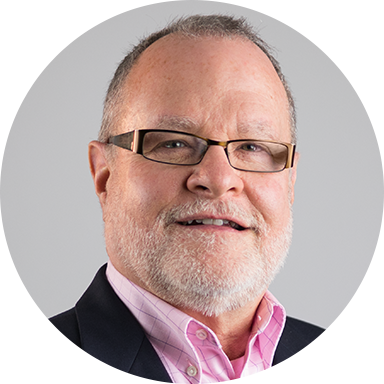 Robert Sheldon
Robert Sheldon is one of the most performed composers of wind band music today. He is also the lead author of Sound Innovations for Concert Band. A recipient of numerous awards from the American School Band Director's Association, Phi Beta Mu and the American Society of Composers, Authors and Publishers, his compositions embody a level of expression that resonates with ensembles and audiences alike. His music is performed around the world and appears on many international concert and contest lists. Robert Sheldon received a honorary doctorate from VanderCook College of Music in July 2020.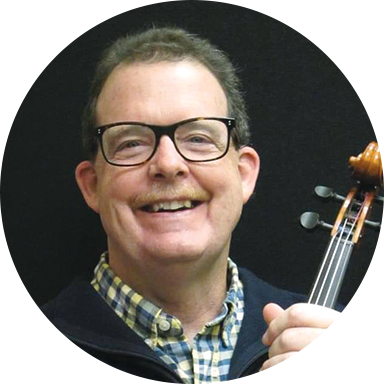 Jim Palmer
Recipient of the ASTA Elizabeth A. H. Green Award for a distinguished career in string teaching, James Palmer is an editor, arranger, and featured clinician for Alfred Music. He is an active high school and youth orchestra director. Mr. Palmer has received the Teacher of the Year Award and has been inducted into the Florida Collegiate Music Educators Hall of Fame. He is a frequent clinician having conducted All State and honors orchestras throughout the U.S. and has maintained a career as a professional violist. He lives in Kennesaw with his wife Lydia, son Curtis, and daughter Ericka.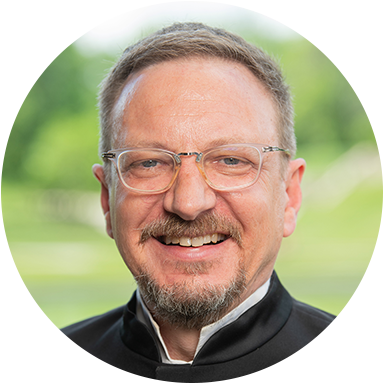 Kirk D. Moss, PhD
Kirk D. Moss, PhD, serves as Dean of the College of Arts & Humanities and Professor and Chair of the Department of Music & Theatre at University of Northwestern – St. Paul, where he received the 2021 Faculty Award for Excellence in Scholarship. Coauthor of Sound Innovations, he is a past national president of ASTA and has appeared as a guest conductor, clinician, or adjudicator in nearly forty states and Australia.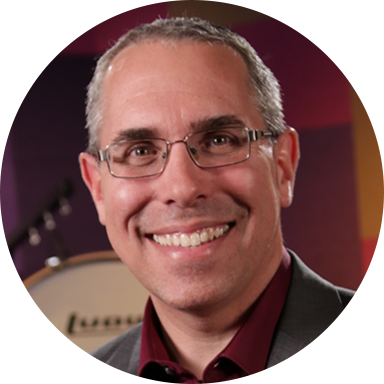 Chris M. Bernotas
Composer, conductor, clinician, and educator Chris M. Bernotas (b.1969) earned a Bachelor of Music degree from William Paterson University and a Masters in the Art of Teaching from Marygrove College. As Director of Instrumental School Methods and Repertoire for Alfred Music, he draws upon his 28-year experience as an instrumental music teacher in New Jersey, and brings an energetic and enthusiastic approach to the world of music education. As a widely published composer and author, he is co-author, along with Dr. Peter Boonshaft, of Sound Innovations: Ensemble Development for Young, Intermediate, and Advanced Concert Band and co-author, along with Dave Black, of Sound Percussion.
Contact Information
Phone: (630) 861-6125
Fax: (630) 891-3985
Email: info@midwestclinic.org
Stay Updated
Want to get the latest updates and special offers from Alfred Music?